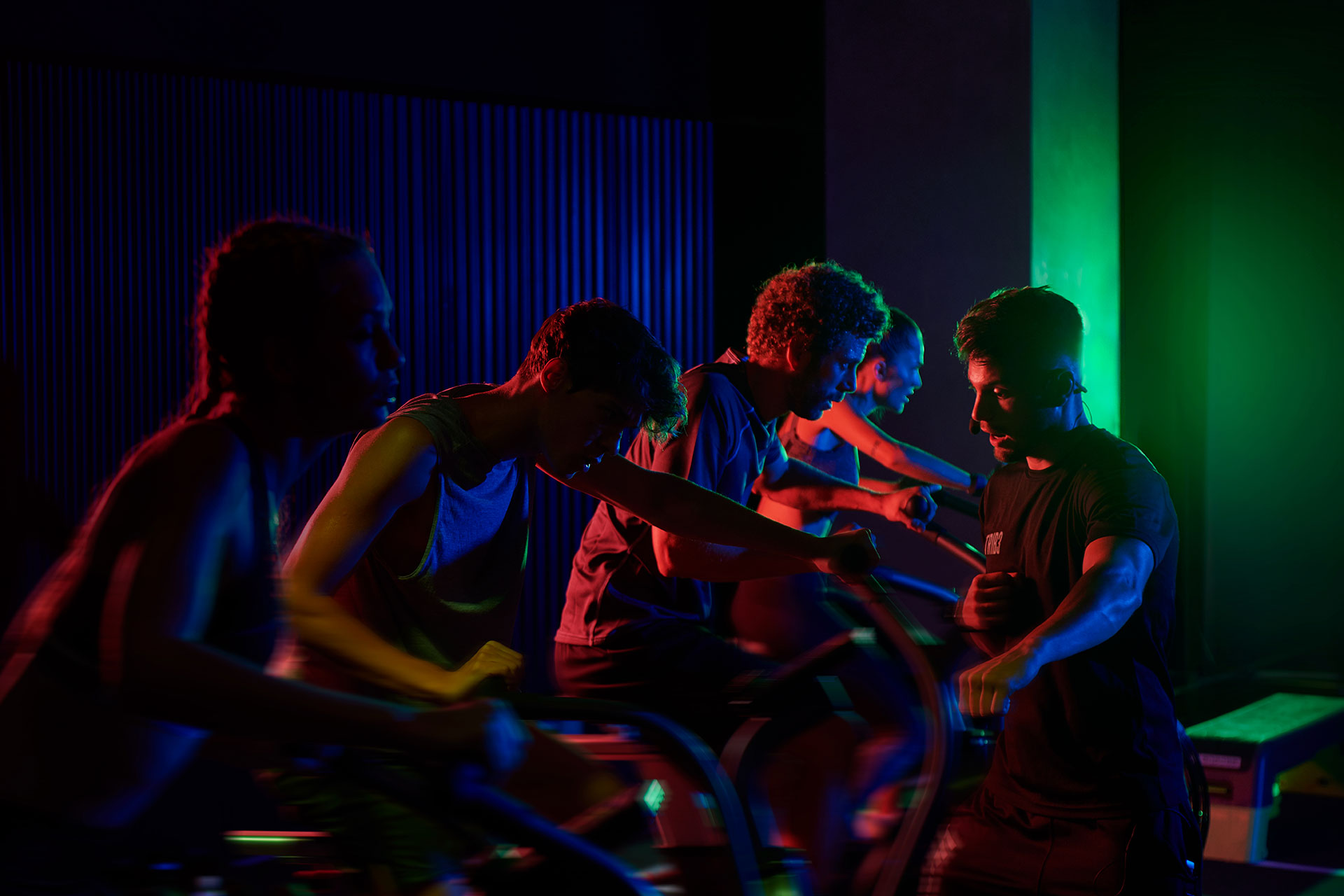 LEAdiNg the Change
A franchise at the forefront of the booming boutique fitness market.
TRIB3 is a unique boutique fitness concept offering High Intensity Interval Training (HIIT) workouts in luxe, industrial surroundings.
Tell us a little about yourself by completing this short form
and we'll be in touch with everything you need to know.
Why TRIB3
Bringing people together through
next-level workout experiences.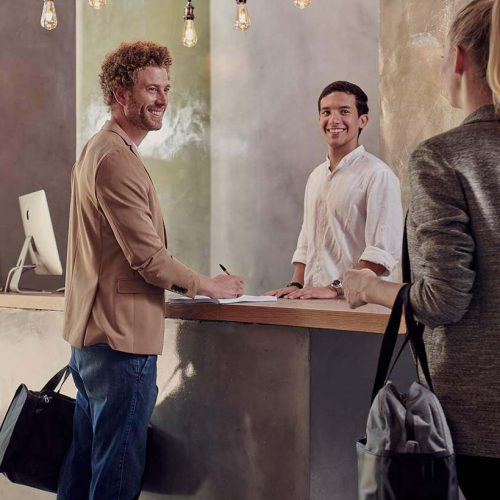 Time to be your own boss.
Have the confidence to lead the change and be your own boss with a support team with decades of experience in the fitness industry and a proven boutique business model.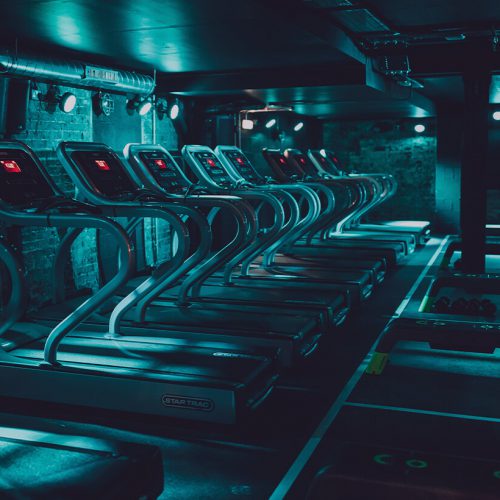 Time to find your TRIB3.
The support structure you need to succeed. State-of-the-art systems and full operational training and support, underpinned by world-class branding.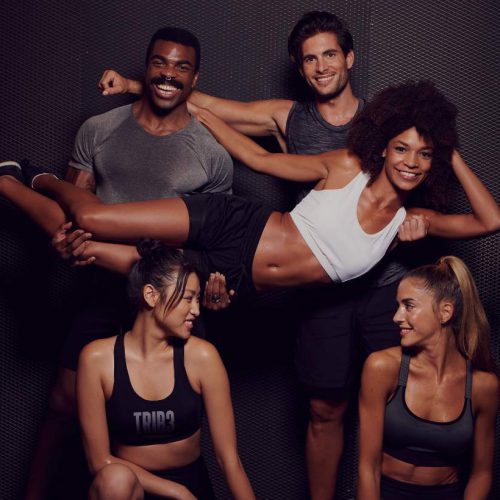 Time to lead the change.
Lead the way in an industry that empowers people to come together to be fit and active and help us build our ever-growing global community of workout warriors.
What is Trib3?
A truly unique
boutique fitness
concept.
One studio, three elements.
Treadmills, resistance, intensity.
Led by world-class coaches in
our signature industrial-luxe stores.
We bring people together worldwide for workout experiences that fuse results with unforgettable customer touchpoints. At TRIB3, every detail matters in keeping our customers coming back, time and time again.
Start your own TRIB3.
If you're looking for a proven business model, a chance to create communities and want to work with an experienced team in a booming industry then TRIB3 is the franchise opportunity for you.
You'll require a minimum investment of between £59k and £170k to own your own TRIB3 with our tiered size and spec model. This means that depending on where your store will be located and the capital you have available, you can choose to open a smaller, more focused workout studio or – with the right area and larger amounts of available capital – a full TRIB3 store which includes an expansive social area and full-service Mixology bar and reception. The signature workout experience our customers know and love is always the same in each store and we use demographic and locational analysis to guide you on size and specification.
Throughout your journey you'll be supported by an expert team with years of experience in the industry and established systems and processes so even if you're new to fitness, you'll have the support to confidently make the change and be part of the booming boutique market. The business model centres around putting the customer at the heart of everything so that every time someone sets foot in TRIB3 they receive exceptional and unrivalled service. This means TRIB3 can offer high returns and a fast break-even for franchise partners as well as the chance to be part of an exciting global movement in fitness.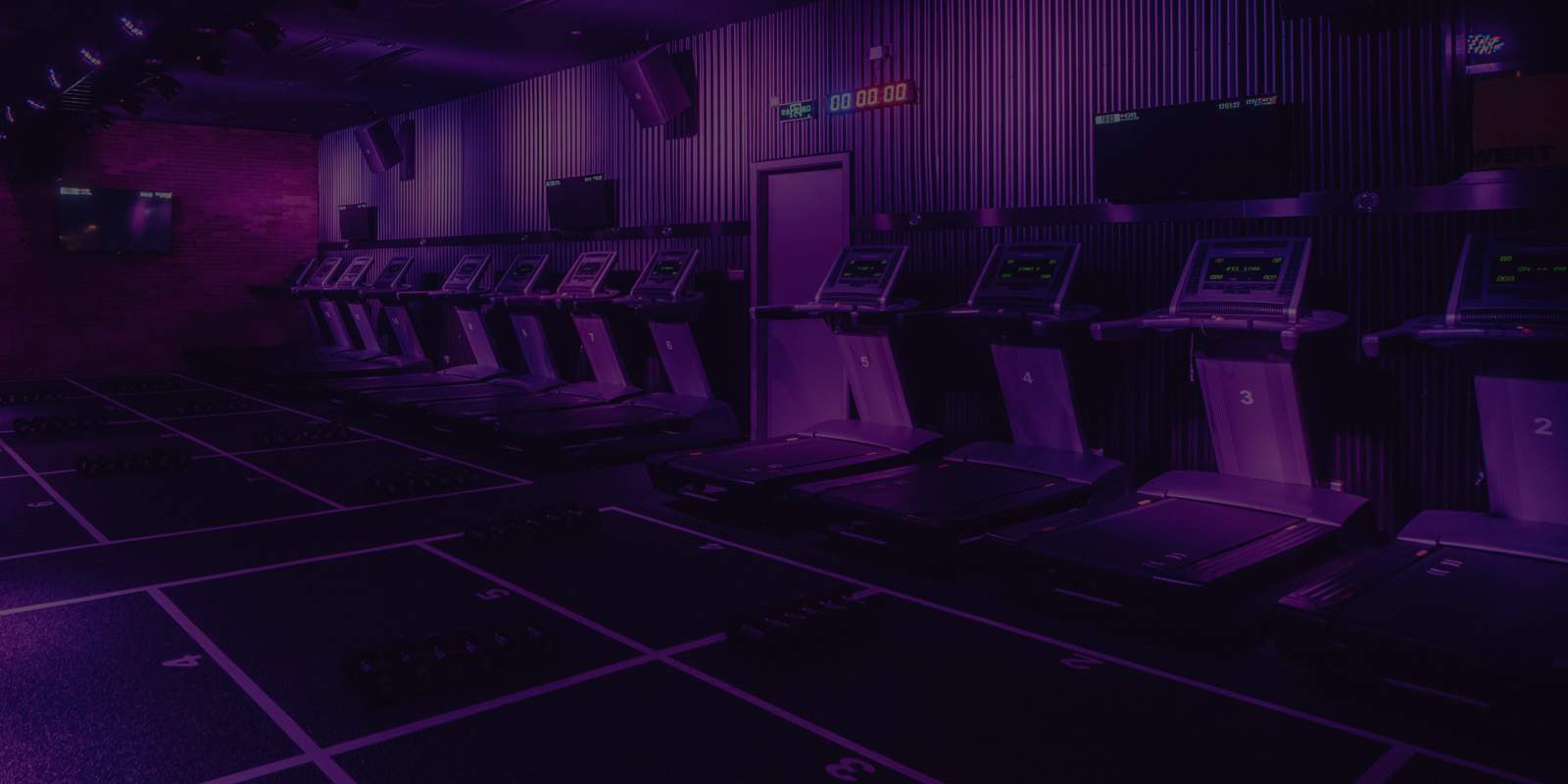 Features
Owning a TRIB3 is making others sweat
so you don't have to.
Make us
sweat.
Franchise package includes finance and business planning and full operational support.
Full property search, negotiation and design included.
Dedicated franchise support team and over 150 hours of operational training.
Seamless digital infrastructure including branded apps and store operations.
Full sales and marketing support underpinned by our world-class, unforgettable branding.
Full turnkey service with global partnership agreements on all equipment and construction and access to third-party finance options.
Make your
customers sweat.
A unique HIIT workout underpinned by our proprietary TRI training model and TRIB3 Heart Rate system.
Based on effort level, it's arguably the most intensive yet inclusive group workout in the world.
Instructor-led with world-class coaches and scientifically-backed programming.
Playlists created by our TRIB3 DJ, custom lighting and signature scents create an unforgettable customer experience.
Mixology bar and beautifully-designed social spaces to bring your community of workout warriors together.
Make the
competition sweat.
An affordable, encompassing franchise concept with high returns and fast break-even.
A proven business model with stores in multiple international markets.
TRIB3 has community and inclusivity at its heart so we can deliver intensive but accessible workouts.
Benefit from the support and guidance of a team with decades of experience in the fitness industry.
New international markets launching soon – the TRIB3 brand is growing worldwide. Come and be part of it.
Choose the perfect TRIB3 for you
Our signature workout experience is what makes TRIB3 so unforgettable, the rest is up to you.
Studio

Store Core

Store Premium

Description

The signature TRIB3 workout studio fronted with an open plan reception featuring custom lockers and a small rest room / changing area. Same workout experience, streamlined space – perfect for more transient TRIB3Rs.
The signature TRIB3 workout studio plus 'grab and go' Mixology along with unisex locker area and shower & changing pods. Same workout experience complimented with more space to change , relax and recover post-workout.
The signature TRIB3 workout studio set within our most spacious store spec including lounge area, full Mixology bar, reception and male & female changing rooms. Our famous workout experience plus all the extras that ensure TRIB3Rs can prepare, sweat and recover on-site.

Investment level

Minimum £59k liquid capital
(plus bank funding)
Minimum £119k liquid capital
(plus bank funding)
Minimum £170k liquid capital
(plus bank funding)

Demographic

Well suited to highly residential areas where people are generally 'in and out' for their workout experience.
A smaller store that's perfect for more compact properties in areas with a good corporate and residential footprint.
Perfect for high footfall, high street areas and locations where TRIB3Rs will come to socialise and unwind as well as workout.

Size (as modelled)

1,700 – 2,300 Sq. ft
2,700- 3,200 Sq. ft
3,500 – 4,500 Sq. ft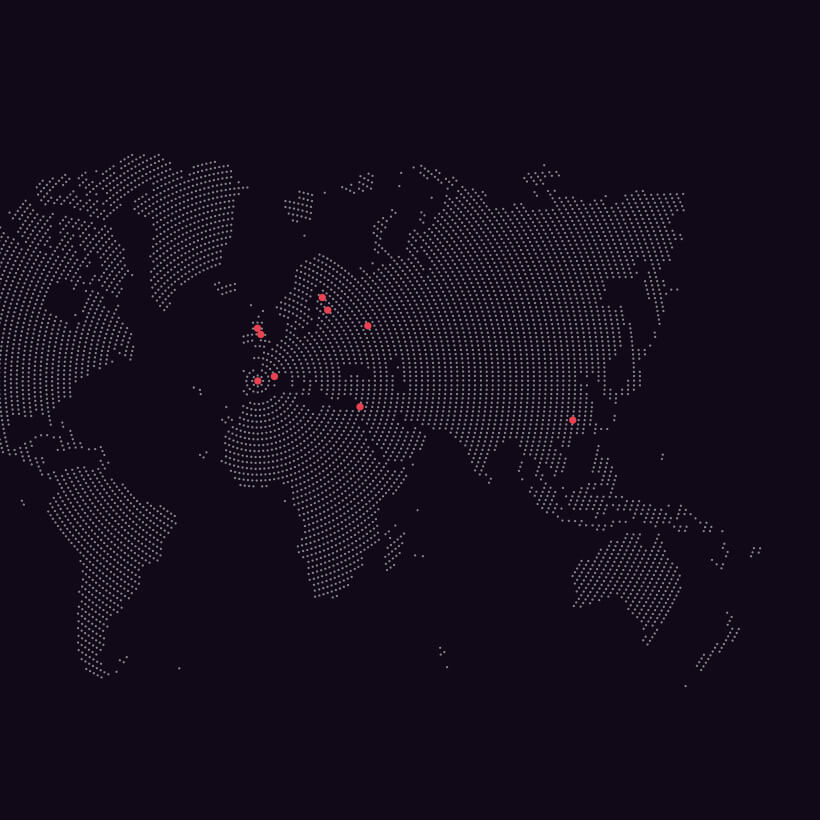 GLOBAL EXPANSION
One family, worldwide.
We're already active in several international markets including UK, Spain, Finland and Russia with more international markets coming soon. Our global community of workout warriors is growing and we want you to be part it.
Come and lead the change with us as we bring more people together worldwide for next-level workout experiences.
"With high-end trib3 facilities, the workout will be the experience no one has ever even imagined in Finland."
Sami Hurme
"A completely new concept that moves away from the traditional big gym."
Alexi Drobot
"Since starting TRIB3 I have 100% gained friends for life."
Lindsey Jones
"The team at TRIB3 supported me and I appreciate all they have done for me."
Tracey Edmond
"The best workout in the UK!"
OK!
Global network
Supporting partners.